Vanuatu Dive Trip
October 2014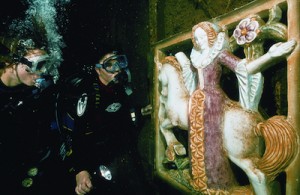 Santo in Vanuatu is home to The President Coolidge, one of our favourite dive destinations. Terrific for both the new diver as well as the more experienced.
Have your picture taken with "The Lady", one of the most famous dive locations in the world.
Sunk in 1942 when it took a wrong turn and hit one of its own sea mines, the Coolidge is still intact and even those who have dived it dozens of times say there are new discoveries to be made on every dive.  And many of those discoveries can be made in under 40 metres of water – so your bottom time is good too.
"The locale is great, the food amazing and the diving spectacular"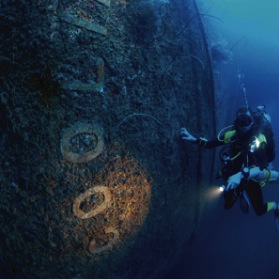 The fantastic thing about diving "The Coolidge" is there is just so much to see. Visit one of the holds, where there are howitzer cannons and huge trucks, or maybe the Infirmary where the ampules of drugs are on show. Perhaps dive to one of the meal areas where the Soda Fountain, complete with coca cola bottles still sit, or for those more mechanically minded, the engine room, where the controls and dials are plain to see.
It is a big ship and there is plenty to see. And, of course, the bountiful marine life is an added bonus.
Our October 2014 trip is lead by Kate, an experienced PADI Instructor who has dived the Coolidge many times – the perfect person to show you around and ensure your dives deliver the maximum adventure possible.
We already have quite a few divers confirmed for this trip. All are fun loving adventurers. Call or email us now to find out more – this trip will be awesome.