Snorkelling is a fantastic way to get your first glimpse of the underwater realm.
Sydney is blessed with dozens of snorkelling locations that have easy access, are family friendly, and will reveal a huge range of wondrous sea life.
To enjoy snorkelling to the max, you need to have gear that fits you properly, keeps you warm and ensures you can see everything.
And if you are lucky enough to be travelling overseas to enjoy your snorkelling, having the correctly fitted gear is even more important.
Scuba Warehouse has a huge range of snorkelling gear to choose from, with mask/snorkel/fin sets starting at $79 for kids and $145 for adults. Just check-out a few of the packages we have here.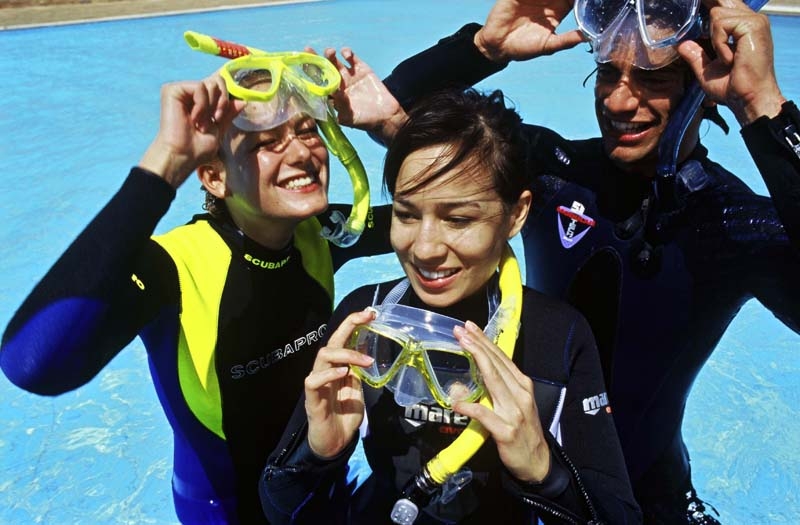 We also have a wide range of accessories – small torches to help you look under that ledge (remember – look but dont touch!) bags to keep your gear clean and dry when stored, gloves, hoods, waterproof cases to keep your car keys dry, underwater cameras you can capture the adventure with for Facebook bragging rights later on, fish ID cards so you can name the fishes correctly on that Facebook post, and lots of other bits of gear to make your snorkelling safe and enjoyable.
Scuba Warehouse run snorkelling tours quite regularly, so we are on hand to make sure your new snorkelling gear is fitted perfectly and you are ready to jump in.
So come with us and discover how relaxing and beautiful snorkelling can be.