The Scuba Warehouse Philosophy
– Deliver the best diving adventure available
– Keep it safe
– Ensure divers have the right gear for their experience and diving

We, of course, do lots of other things, but the 3 above pretty sum up what we aim for every day
Diving should be fun and bring out the sense of adventure and challenge present (but sometimes hiding a bit) in everyone. Diving is many things to different people and here at Scuba Warehouse we help our customers get the most out of their diving experience.
As a Scuba Warehouse PADI diver you may dive for many reasons:
For discovery

To satisfy your sense of adventure

To challenge yourself in safe & empowering environment

To explore a new realm, the two thirds of our planet covered by water

To relax and escape everyday pressures

To enjoy the sense of camaraderie from a group of people seeking similar challenges.

To have fun and socialize after sharing an exhilarating diving experience
We can help you with many of the opportunities that learning to dive presents, your introduction to scuba should be fun and adventurous while keeping you within your own comfort zone. In partnership with PADI and National Geographic we guarantee you our customer an amazing diving adventure. "Everyone is an explorer.  How could you live your life looking at a door and not go open it?" Robert Ballard, 1998, National Geographic Explorer-in-Residence.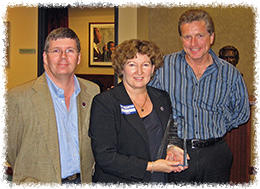 Scuba Warehouse has been in the business of training divers for over 25 years. Our continued pursuit of excellence in training has earned us more awards for Business Excellence than any other training facility in Australia. We employ only the best instructors and are constantly updating our programs to make sure your first introduction to scuba is a fun an enjoyable one, whilst maintaining the best possible safety standards. We guarantee you a great time and superb training to make all your scuba experiences safe and enjoyable. Our best advertisement are our happy customers.
Scuba Warehouse has been successfully offering private, group and corporate courses for the last twenty five years. Judith McDonald has owned and operated Scuba Warehouse since 1982 and has won many awards for Business Excellence. In 1990 she was awarded the Dive Australia Scuba Excellence Award.
We have been honoured to win many prestigious awards for our business, training and retail efforts. One of those was the Prime Minister's Small Business of the year Award for our training programs.
We have been recognized by PADI International on numerous occasions for our contribution to the Diving Industry.
And just just last year, we received the 2013 Outstanding Retailer Award at the WSABE's.
Of course, winning awards is great, and every time we win one, we throw a party for our divers, because we know it is our divers that contribute the most to our success.