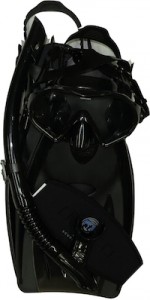 Explorer Snorkelling Pack
Description
This is a top shelf package. High quality mask, snorkel with a super wavetop, flexible mouthpiece stalk and powerful fins.
This pack comes with a mesh bag with shoulder strap and a mask tamer – a cover that prevents the mask strap from getting tangled in your hair.
A great pack for those who are going to spend a lot of time enjoying their snorkelling.