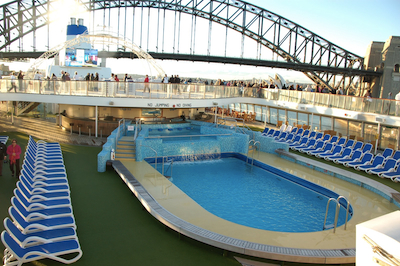 We Love Cruises!
Holiday Cruises have become super popular over the past few years. And with good reason, there are so many things to discover and enjoy while the crew take care of everything else.
Cruising the Pacific offers a fantastic opportunity to experience some of the best snorkelling in the world.
You want to ensure you make the most of the warm clear water and see everything on offer.
We have a range of snorkelling gear well suited to travel.
Masks, snorkels, fins, reef shoes, wetsuits, stinger suits, carry bags, mask anti-fog, the list goes on.
How about a mask tamer, a neoprene sock that goes around the back of your mask strap to make sure your hair does not get caught up. Perhaps a camera in a ruggedised case, perfect to give the kids to splash around with in the ship pool and capture some memorable shots.
Of course, it is not all about the ship. Cruising is also an explorers paradise. Crystal clear ocean water and reefs teeming with marine life. Sights the whole family will enjoy.
Our snorkelling packs are flexible enough to ensure you get the best fit and maximum value.
A visit to the shop is recommended and well worth the trip.