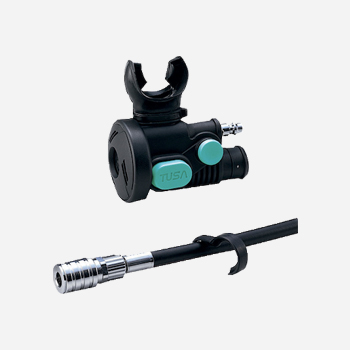 The IR-3 Duo-Air is a downstream safe-second backup regulator that also provides you with easy-to-operate buoyancy control.
The IR-3 is positioned at the end of the buoyancy compensator hose -the ideal location for quick, efficient use. Because you use it as your power inflator, you always know where it's located (that's a priceless advantage in an emergency).
Plus, the IR-3 cuts down on hose clutter because the same hose is used to supply both the power inflator and the backup regulator. The regulator features a dependable downstream demand valve mechanism.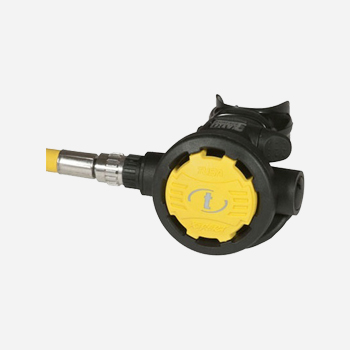 The SS-60 safe-second shares the same features as the S-60 but with a high visibility yellow purge cover and 39″/99cm long yellow hose.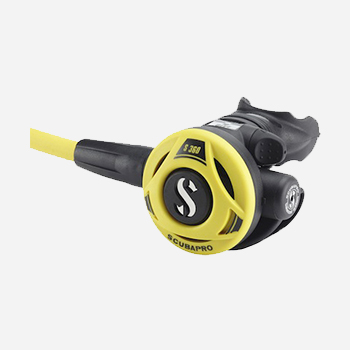 Air-balanced back-up regulator for easy breathing with an easy-to-reach, a 1 m / 39 in hose and high-visibility yellow cover.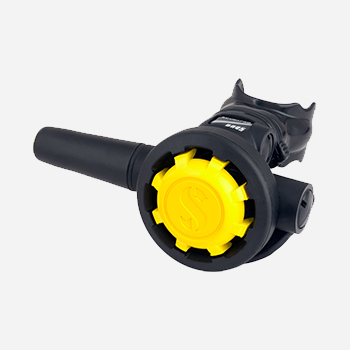 The R095 is a new second stage featuring classic downstream valve technology, well known for safety and reliability. Pre-tuned for safe and uncomplicated use, a certain inhalation effort is always required to open the valve.
The octopus version combines the features of the R095 with a high visibility yellow cover and a 1 meter long yellow hose for easy sharing.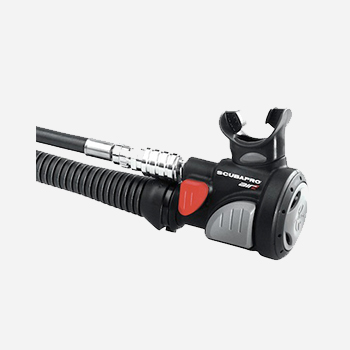 The Scubapro Air 2 is more than a simple inflator. Its components design takes advantage from the best regulator technology to guarantee maximum efficiency and reliability. As an inflator Air 2 provides perfect pressure control for a great buoyancy management. Ergonomic shape makes it easy-to-handle in any circumstances and it can be emptied by simply pressing the exhaust button.